Inspection Geni builds a tree indicating all the dimensions in the drawing.
The dimensions are sorted according to sheet, view, and surrounding views in CCW direction assisting the user to locate the dimensions in the inspection report. The dimensions in the tree are associated with the dimensions on the drawings. so when you will move to a dimension on the tree, the dimensions on the drawing are highlighted, and vice versa.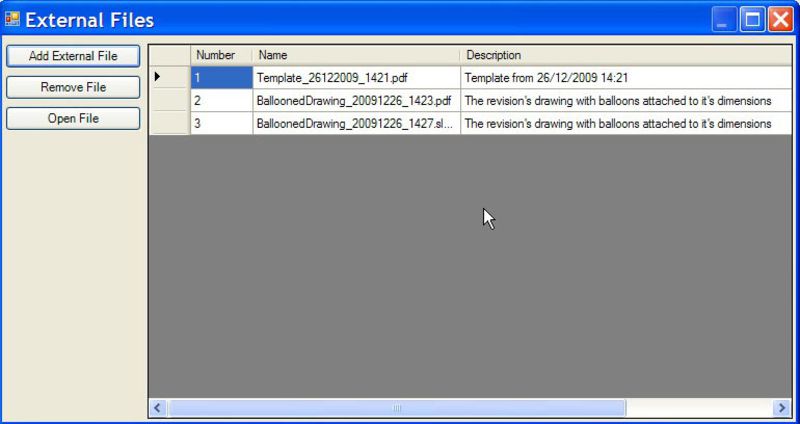 The entire document generated with the system is saved in the directory. Users can also find the external file dialogue of the saved documents. You can also add manually reports, emails, or any file that needs to be archived with the drawing for later location.
Inspection Geni allows users to set global tolerances. You can set dimension tolerance and family name, then assign the type of the tolerance related to the number of decimal points or range. Any change in this tolerance will immediately effect on the tolerance you see in the dimension info dialogue and in all the printout documents.
In the report tree you can enter the measured dimension. This is for the inspector to enter the dimension he has been working with. These entries will allow you to build a final report. You can build several reports simultaneously by switching on the dimension info area or clicking on top of the property manager.
That's it! You are done! You did-it with Balloon-IT.
Now you can send-it to your suppliers and they too will benefit – it's a win-win scenario!